Come join or root for your favourites!
This is a unique type of event! Math games are hosted online and all participants play in real-time! You can join from all over the world by using a smart device and internet. Playing in math game day is an engaging experience, offering enthusiasm and excitement. Even spectators feel the thrive when watching online!
Quick and engaging
The fastest player wins! Every team plays 3 games for a total of 20 minutes.
Real-time action
Every game is against another team in real-time. You can see the results instantly.
Live online spectators
Classmates, parents and school staff can root for their favourite players online!
Feedback from the last event
"Students were full of competitiveness that I could even hear them solve tasks :)"
"A quick and fun way to compete with other students in math."
"I like that other students could also have a look at the results. Also, I didn't need to leave the school to participate."
"It's great to compete against other schools and see the results instantly."
Age groups in each country
Country
Age group
Suomi
1st – 8th grade
France
CE1 – 3ième
Polska
1 klasa – 8 klasa
Sverige
Årskurs 1 – Årskurs 8
Deutschland
2. klasse – 9. klasse
Italia
Seconda elementare – Primo superiore
Norge
2. klasse – 9. klasse
Portugal
2° – 9°
Central European games
Island
Year 2 – Year 9
Watch a short introduction video
Game day overview
Teams of 5 members from one class can participate in the event. (you can register multiple teams if you'd like)
A team can consist of more than 5 players, but the total score of the team will be a sum of 5 best players.
The competition is for 1st-8th grade students in Europe.
The main round is on May 16th.
Top 30% from every age group proceeds to the finals which take place on May 23rd.
1st-2nd grade starts at 8:30 (CEST), 3rd-4th grade at 9:00 and 5th-8th grade at 9:30.
Each team competes with other teams of the same grade level.
See your grade level here.
You can participate online and students can even solve tasks at their school.
Every player needs a smart device or a computer with internet connection.
Each team plays three games against different opponents.
Classmates, teachers and parents root for their favourite players online!
Students' teams must be registered by their teacher.
The registration fee is 5€ per student. Most teachers collect this from the parents. You can use this letter to send to parents.
See registration fee per every country here.
(If needed, we can also issue an invoice for the school.)
You can practice for the event at 99math.
See the results of the previous tournament here.
PRIZES
Prices are given to the winner of each prize group.
| Prize Group | Grade |
| --- | --- |
| 1 | 1-2 |
| 2 | 3-4 |
| 3 | 5-8 |
5X DRONE WITH LIVE CAMERA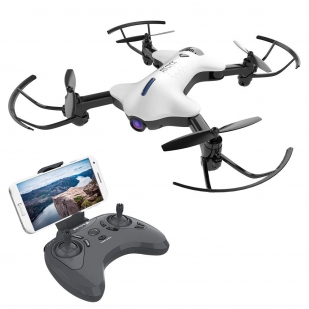 Math game day is being organized by 99math (a startup). We wish to popularize math and make it more engaging for a bigger audience. We also try to spark discussion about math skills between students and their parents.
Practice in class
99math is a fun classroom game to practice and revise math skills. It is so engaging for students that they even ask the teacher to play again. The platform is online and you can use it for free. Try it at your next lesson at: www.99math.com